Exclusive Fine Art Unicorn Portraits


---

$675 Unicorn Sessions Include:
Portrait Session with Annabelle the Unicorn
Your own princess dress
Multiple poses
Option of seated pose on Annabelle the Unicorn
In studio artwork design session
10" Fine Art Print with full artistry

$75 per additional children

Additional artwork is sold separately. Artwork pricing starts at $500 and goes up from there. All artwork ordered comes with the corresponding digital file for social media.

Please note: This is a fine art portrait session. Unfortunately, there are no unicorn/pony rides available. Annabelle is a kind unicorn and will let little kids sit on her back. They can even give her hugs! Unicorns are majestic creatures and only allow their handler is able to ride them.
---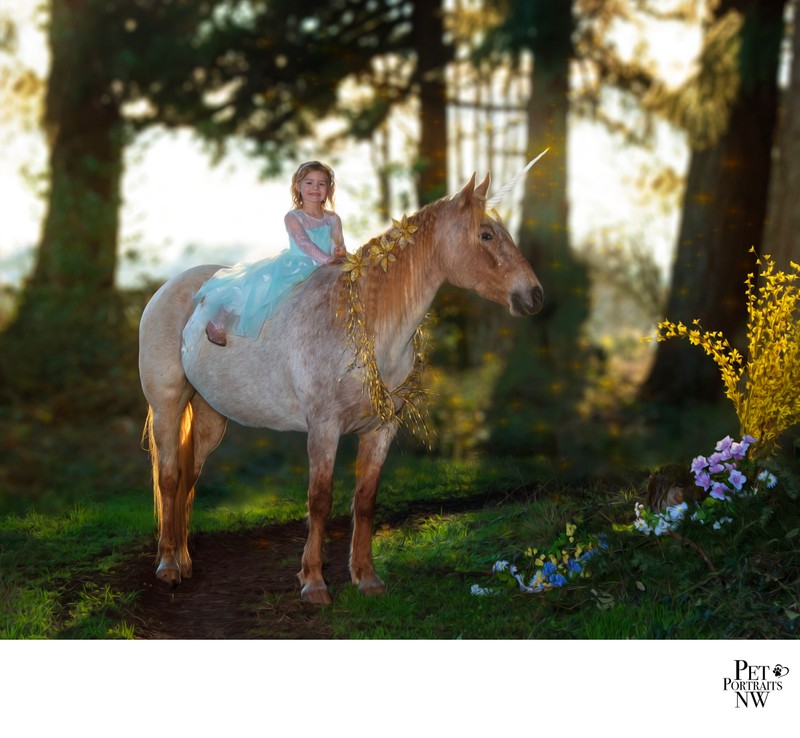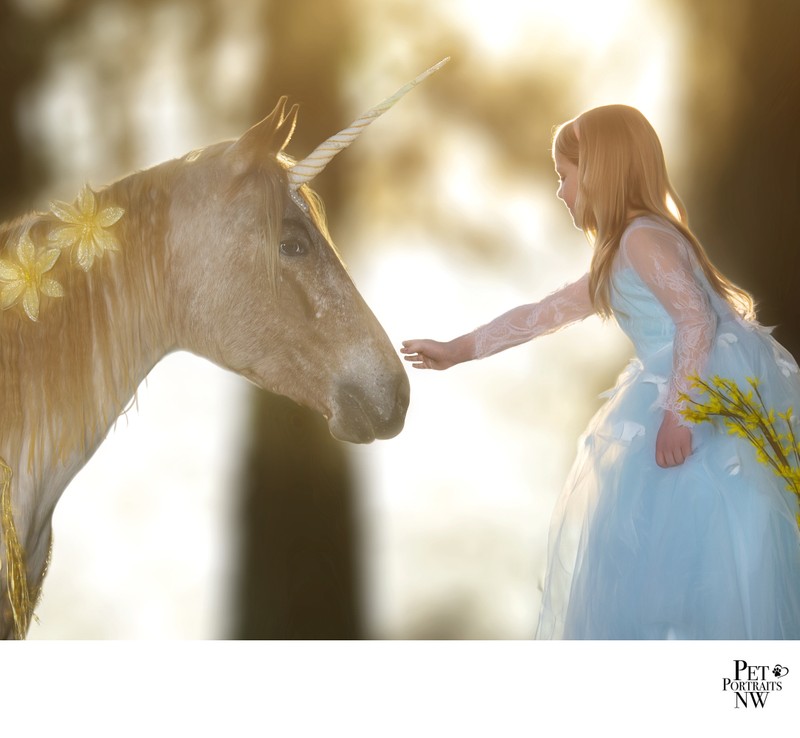 Who is Annabelle the Mustang Unicorn?

Annabelle is a mustang from the Warm Springs Herd Management Area of the Bureau of Land Management. She was rounded up in October of 2018 because of severe drought in her herd's area. Annabelle went through the Teens and Oregon Mustang Challenge as a yearling. She was gentled by a teenager! Annabelle is an old soul with a kind and calm demeanor. She loves kids and loves to eat horse cookies and carrots.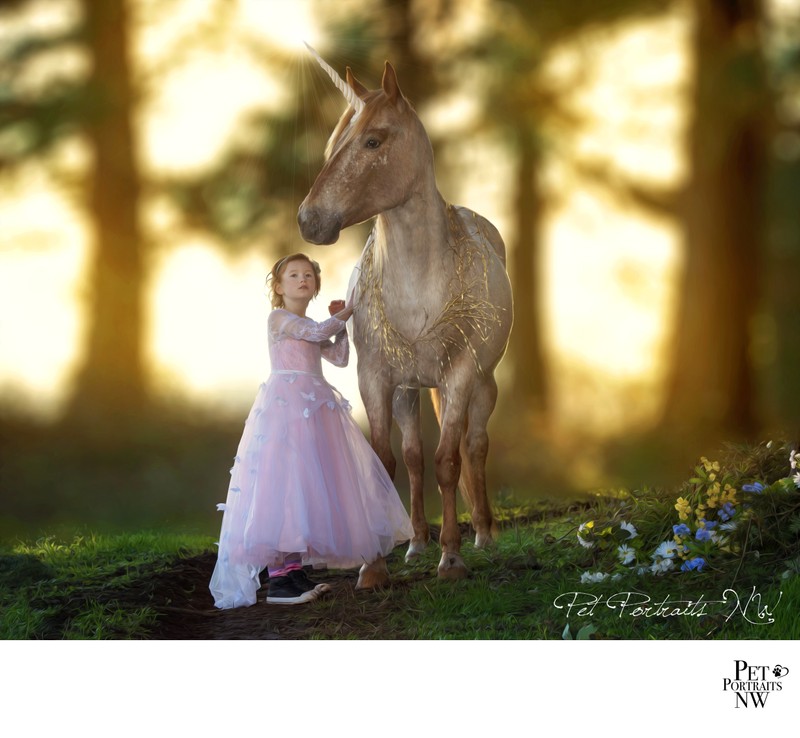 Due to safety and liability reasons we do not offer pony rides at any time during the session. We kindly ask you to communicate this to any little princesses who will be meeting Annabelle the Unicorn.