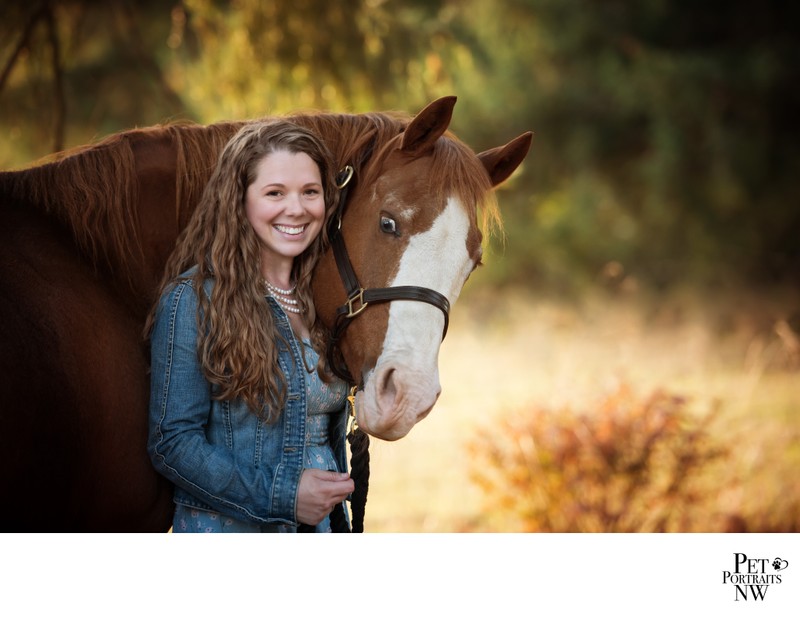 Portrait by Photography by Altheia
ABOUT KOLU
Animals have always been my greatest passion. When I was younger I considered becoming a veterinarian but decided I wanted a career with more artistic freedom. I love greyhounds. A LOT. Our home is covered with artwork of our greyhounds. We adopted our second retired greyhound in 2019. Pepper is a 70lbs lap dog and loves to play and sleep. We adopted Harley in 2020, a 28 year old paint mare who is smart, very brave, and sassy. Harley is retired from riding and spends her days enjoying a large pasture where she gets to just be a horse. In 2021 we adopted four year old Annabelle, a once wild BLM mustang from the Warm Springs herd. No matter the weather or how long my day has been I always spend time with my horses in the evenings. We also have a senior kitty, Pepin who spends most of her time on an enclosed patio I built so she could look at her seven chickens. My animals are my life. I love caring for them and giving them the best lives possible.
I love to read, cook, and garden. Each year my garden grows in size and variety of vegetables. My greatest gardening challenge is keeping our chickens from eating my cucumbers and lettuce!

I am so grateful to all my clients who help make my dreams come true. I love being a portrait artist who creates beautiful artwork of animals and their people.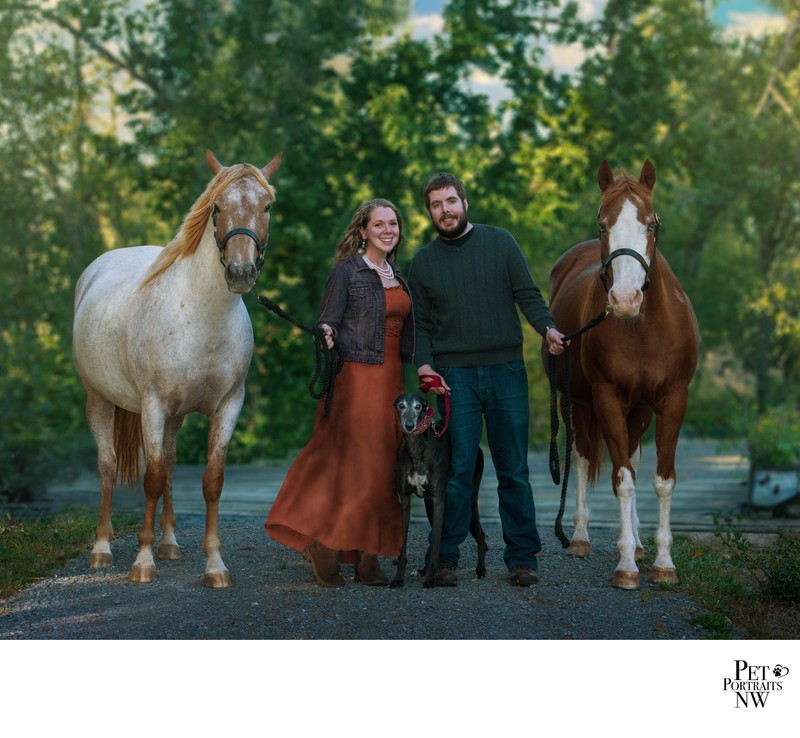 Portrait by Photography by Altheia
Pictured: Annabelle, Kolu, Pepper, Steve, & Harley