Equine Portrait Series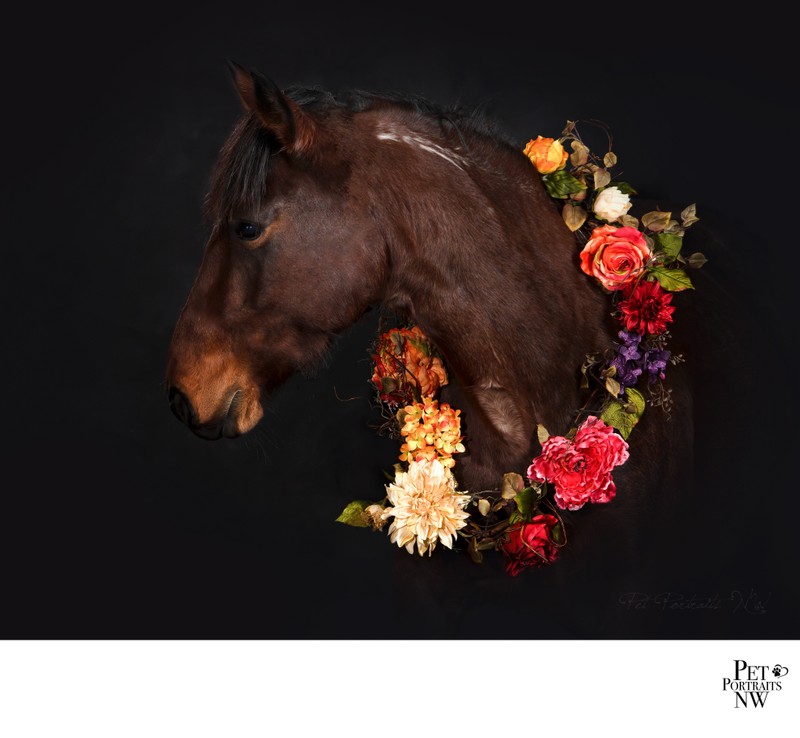 This year we are working on a series of classic equine portraits. Using an on location studio setup (in a barn or arena) we capture the beauty of your beloved horse. We are looking for equines of all breeds, backgrounds, and disciplines to take part. The cumulation of this series will be an art show and coffee table book.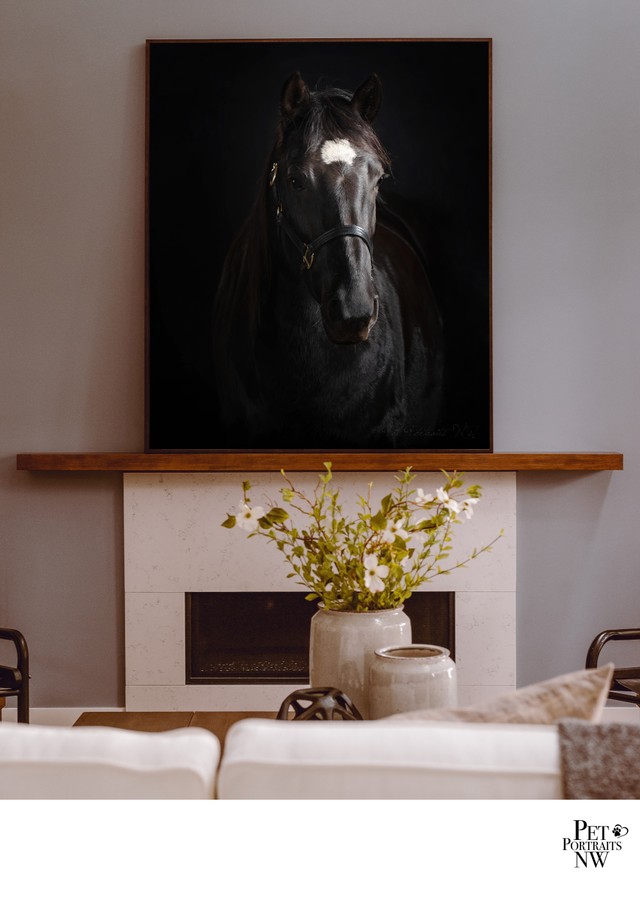 Equestrian Portraits capture the majestic beauty of your horse.
Equine Portrait Series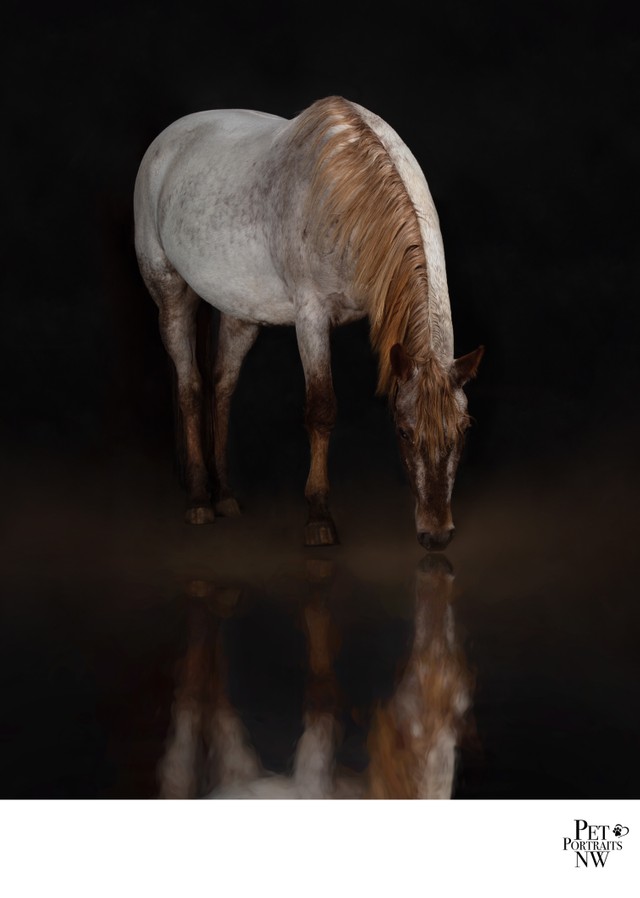 Equine Session includes:
14" Fine Art Mounted Portrait & Corresponding Social Media Digital

($1000 value)

Equine Portrait & Family Equine Portrait Session -Additional animals welcome!
Style Guide
Access to variety of flower garlands and a unicorn horn
In-Studio Artwork Viewing Ordering Session
Option to Purchase Additional Portraits


Please note, We do ask for a session reservation fee of $300.
This is to protect our time and reduces the amount of no-shows to appointments.


These are not your usual black background portraits. Pet Portraits NW has combined our classic studio portraiture training with our love of equines. We use studio lights, a hand painted backdrop, and magic to create these stunning portraits.

Sessions are held in a private barn just outside Oregon City. If you are unable to trailer your horse our barn studio, we can come to you! If we travel to you, we ask that there be an arena or isle way cleared for the portraits.
---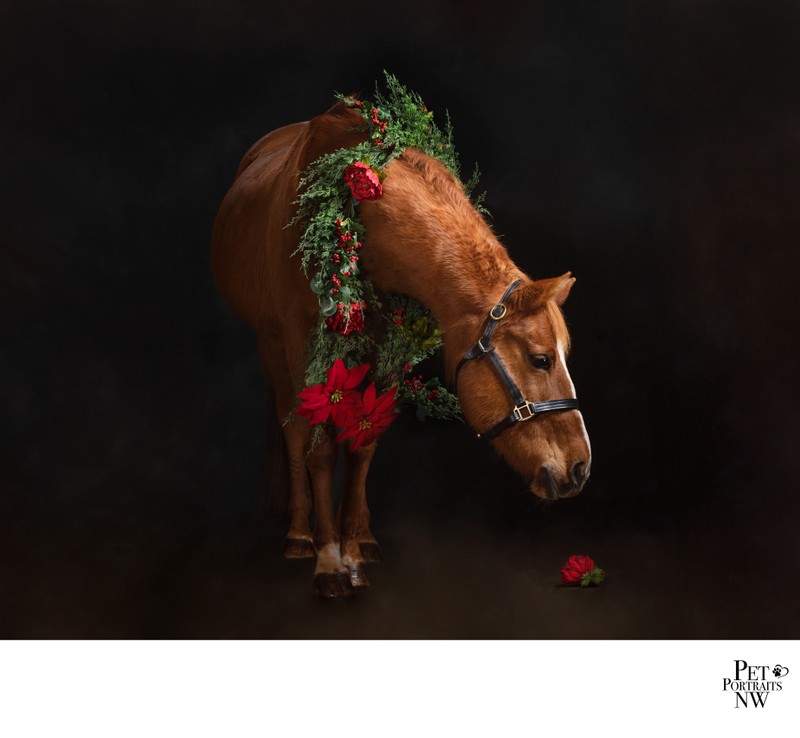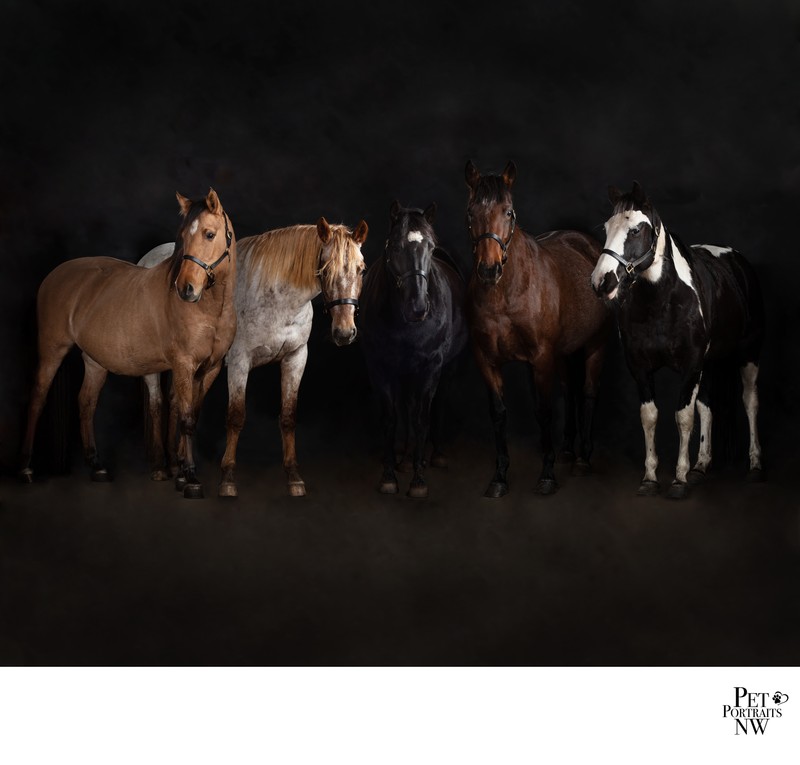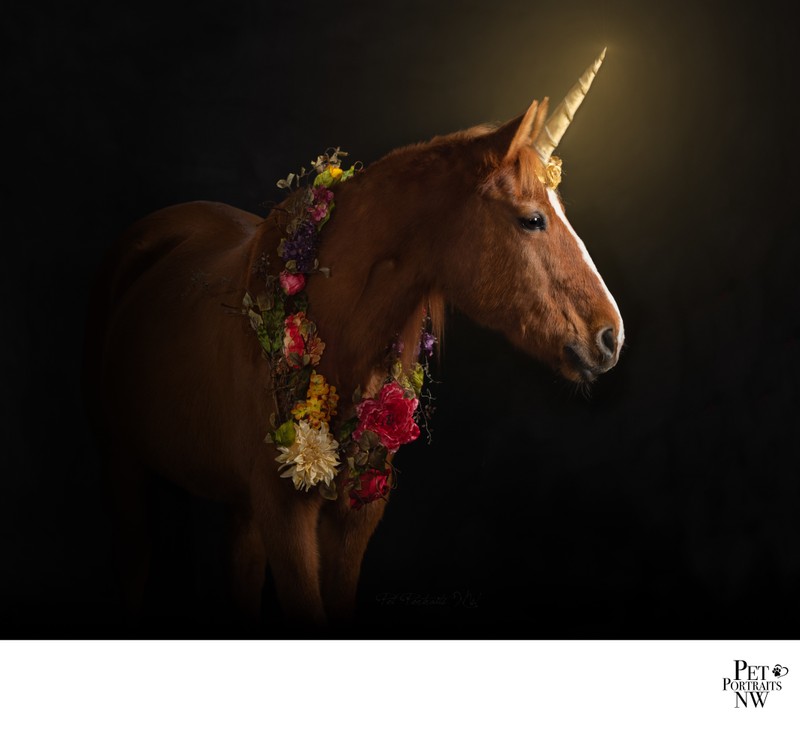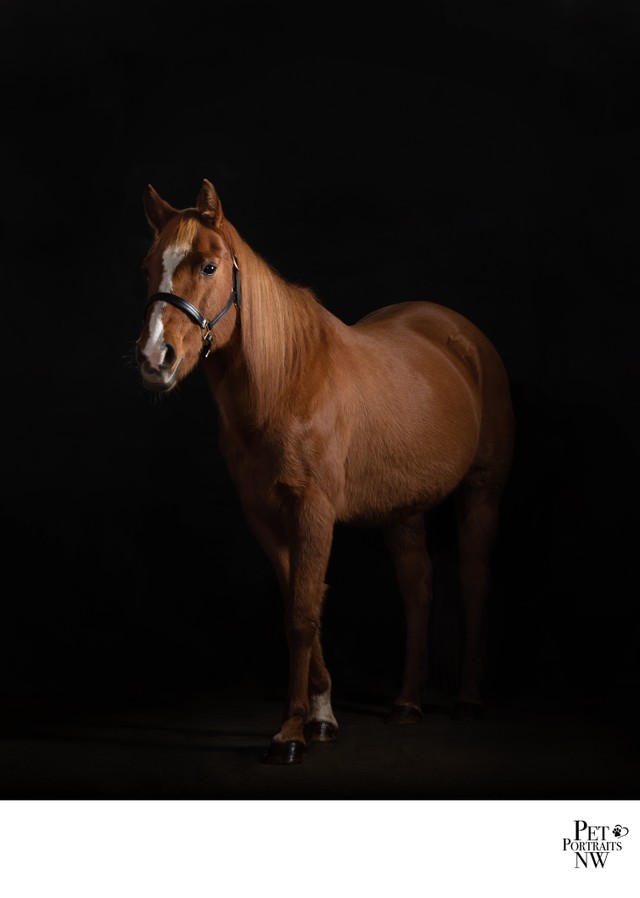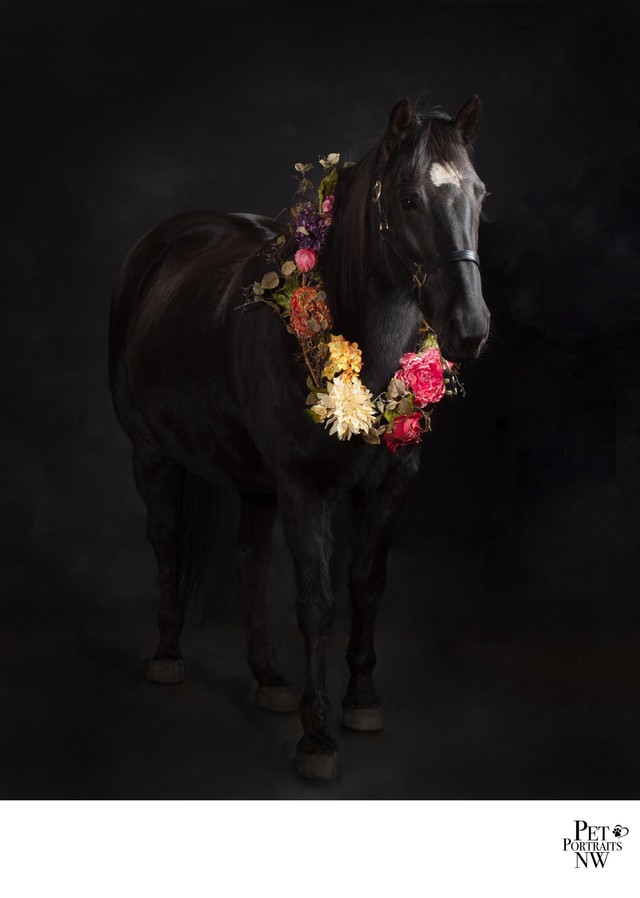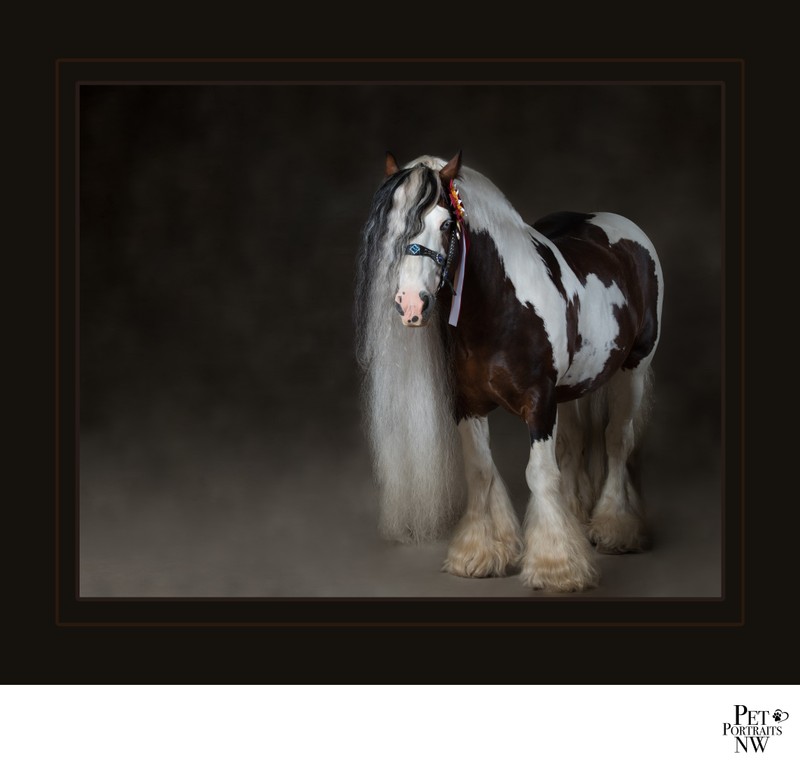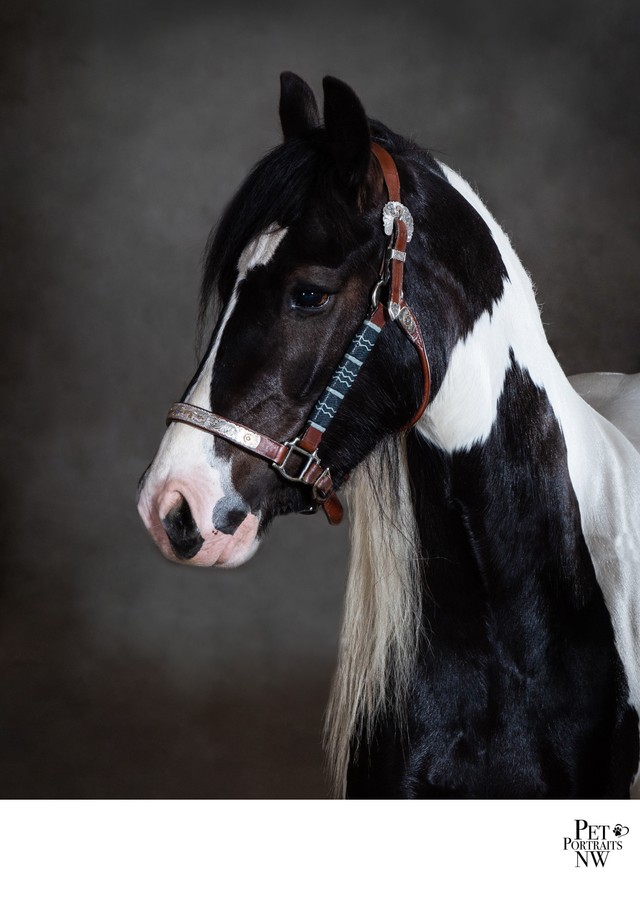 Oregon and Washington's premier equine portrait artist.