Best Friends
A portrait study of the relationship between dogs and children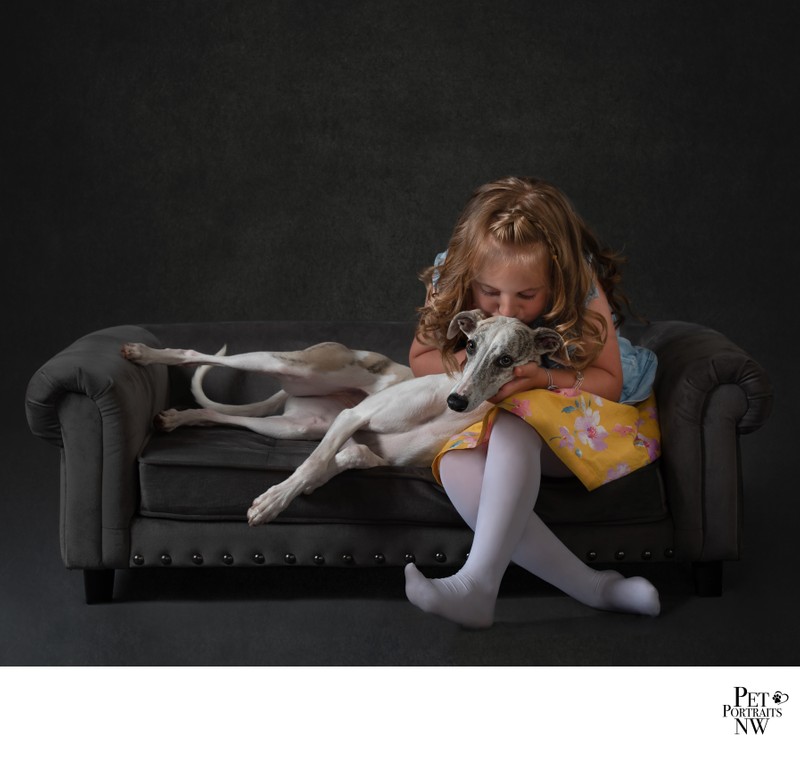 Pet Portraits NW is producing a beautiful coffee table book
featuring the relationship between dogs and the special children in their lives.
Participants will receive a complimentary
family & pet portrait session and artwork!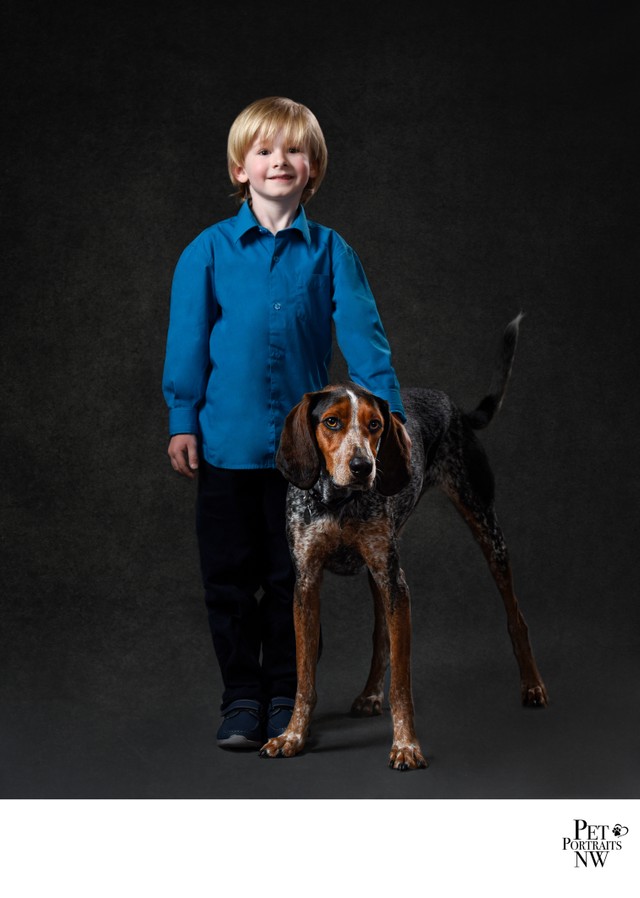 We respect your privacy. No spam. Ever. Your contact information will never be sold or given away. You will only be contacted about this project or anything related to pet portraits.
For participation in this project
your family will receive
a complimentary family & pet portrait session
and a 10" fine art print
($800 value)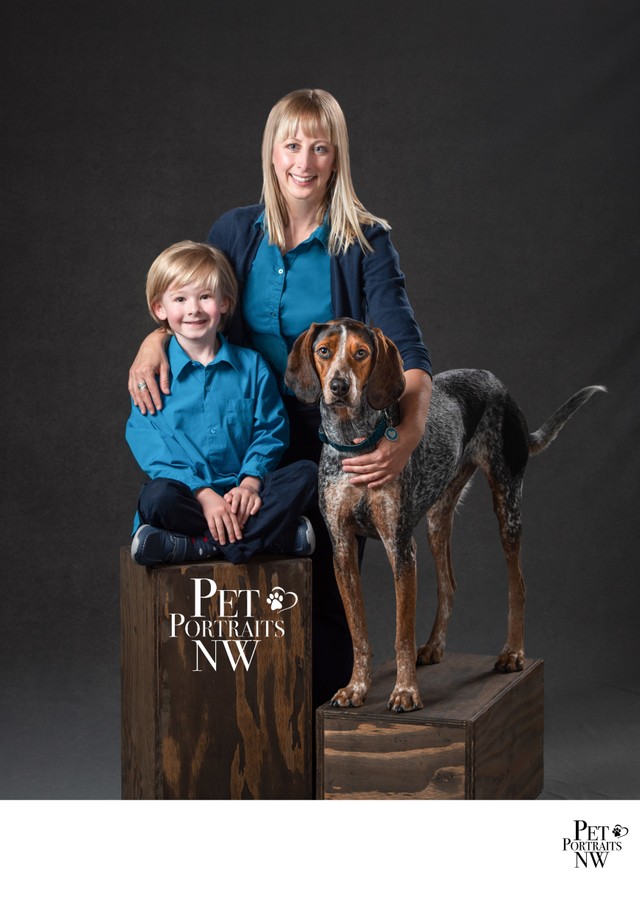 ---
Kolu is amazing! My girl can be shy but Kolu worked with her and captured some of the most incredible photos of my fur baby! The quality of the photos themselves and the prints is indescribable. We will ABSOLUTELY be going back for more photos!
Thank you Kolu! - Sondra


I can't recommend my friend Kolu Westcott at Pet Portraits NW enough! She managed to get my crew all looking at the camera in unison for a split second and is totally zen during the process unlike




"Stage Mom Meredith" - Meredith




My sister and our dog Doki just had a photo session with Kolu! She is amazing; her photography and artwork are Wonderful! We enjoyed meeting with her and loved the way she interacted with Doki. While we have to wait for the finished project we did see some of the photos and they were so hard to pick just one or two, they were all so great! She captured some awesome expressions that really depict our relationship with Doki.




Our photo session was smooth and fun. Kolu was very organized and knew exactly what to do with Kokoa. She captured her personality really well. The initial pictures look fantastic. Can't wait to see the final product! - Mary




Kolu has the most creative and open energy. she makes you feel comfortable having your picture taken and the result - photographs you will love - wonderful pieces of art! - Regina


We had the most wonderful experience with Kolu doing our holiday photo shoot with our Greyhounds She is an absolute pleasure to work with and really put both myself (always a nervous photo taker) and our hounds at ease, she is so warm, friendly, and just an artist in her craft! This will definitely be a yearly tradition to look forward to! She also created a stunning work of art of our three hounds together that I will cherish forever, I am truly on cloud 9 with the results of her work! - Wendy


Such lovely work by a talented photographer! Highly recommend! -Deena
---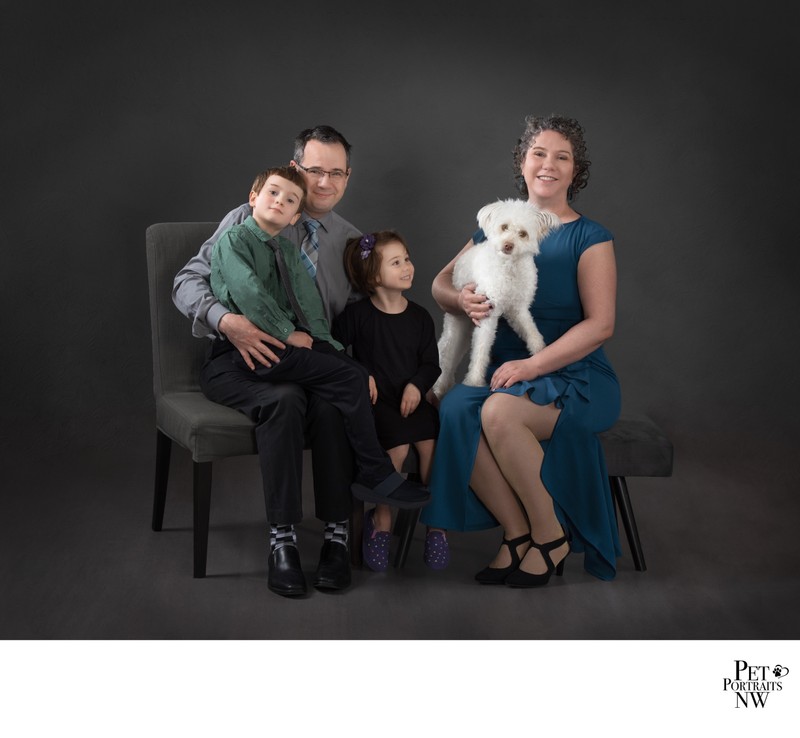 The family & pet portrait session and artwork are free. A session fee is required to hold your time at our studio and can be applied to additional artwork.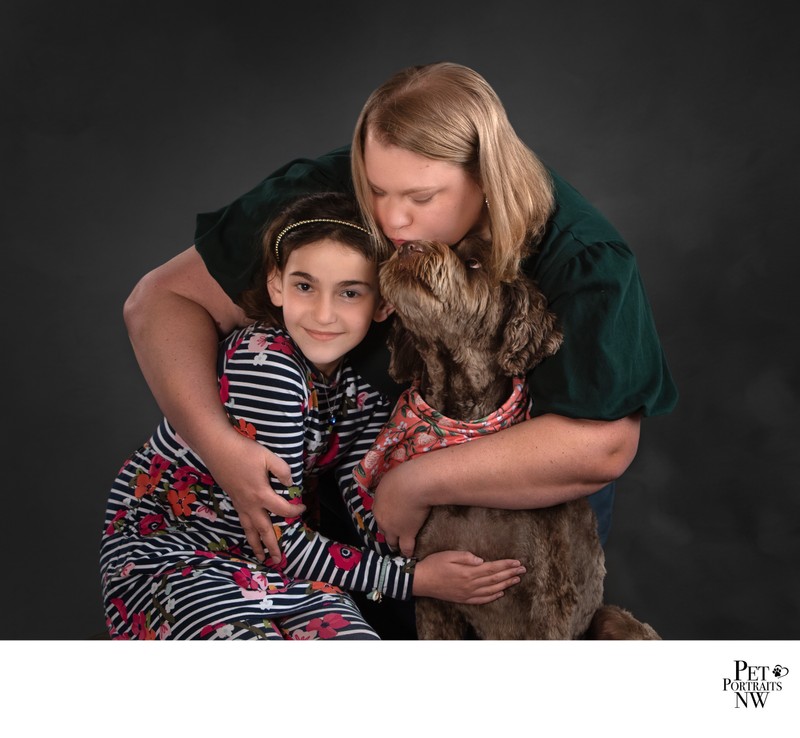 Pet Portraits NW is producing a beautiful coffee table book featuring the relationship between dogs and the children in their lives. The idea behind this book is to show healthy relationships between kids and their dogs. I see videos and photos of dogs and kids interacting in inappropriate ways. Usually, the dog is showing signs of stress or worry. I want to showcase the positive relationships that can exist between dogs and the children in their lives. We believe that all dogs are special, and the relationship between dogs and their people is unbreakable.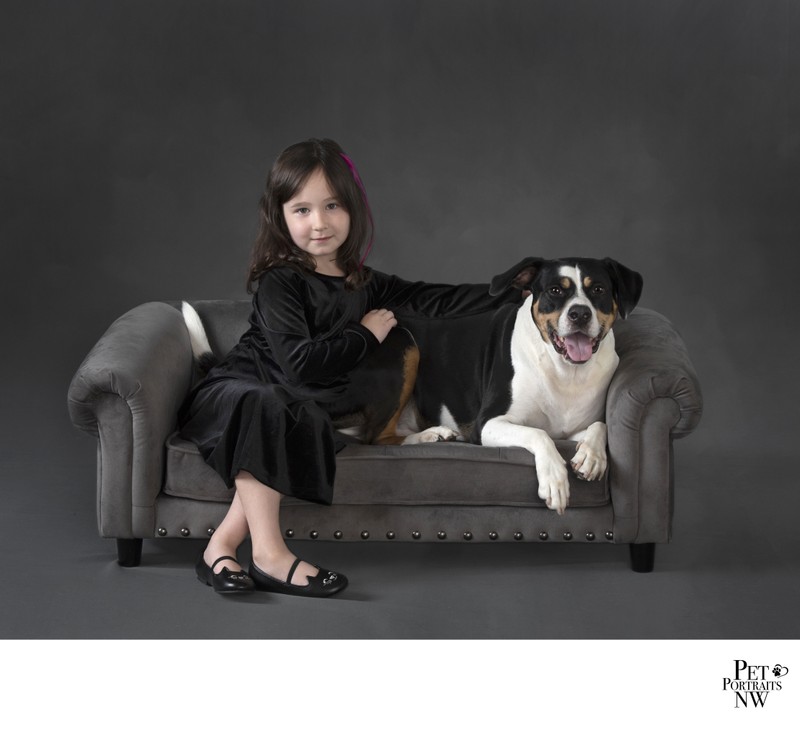 Proceeds from the Best Friends Project coffee table book will be donated to local dog adoption groups.

There is nothing like the love of a dog!
FAQ

"I thought this was free."
A session fee is required to reserve an appointment at our studio. We do this because we have reserved two hours for you and your family. This also helps reduce the number of no-shows to our studio. (There's nothing worse than getting excited for a session and having a family not show up. Honestly, it makes us sad.) We are giving your a fine art print with your session. This is our way of thanking you for helping us!

"Can I purchase digitals?"
Of course, however, our digitals are our most expensive item. The studio specializes in finished printed artwork. All purchased artwork comes with the corresponding digital. This way you can share your portrait with family and friends!

"Can I purchase additional artwork?"
Always. Our regular clients typically have 6-8 favorite poses from their session. You don't have to choose just one print. You are more than welcome to purchase additional prints small or large.


"What are your prices? Do you have a price list?"
Our fine art prints start at $500 and go up from there. We don't have a price list online as it's subject to change. To give you an idea of pricing, our clients will spend $800 and beyond on their portraits. Our most popular wall art starts at $1500. All purchased artwork is finished on the highest quality materials and made to last 150 plus years.